Going to a point-to-point for the first time can seem daunting, with so many different terms and descriptions used, but it is actually very straight forward.
We have compiled a guide to some of the most common elements of a day point-to-pointing - from the racecard to putting on a bet - which should help you through your day.
---
Race Format

When travelling to a point-to-point, you will find that six-races are scheduled at each fixture, and unlike the racecourse, these will typically be distinguished by the age of the horse.

Four-year-old maidens are the introductory division in point-to-point and the youngest a horse can be to run, with maiden races run for subsequent age categories up to older maidens which are run for the more mature seven-year-old an upwards maiden.

The race formats are quite simple in point-to-points. The majority of races are maidens, which are races for horses who have never previously won a race. The two main other race categories are winners' races and open lightweights.

Winners' races, as the name suggests, are for horses who have won a race, whilst open lightweights are open to most horses and are typically contested by former racecourse horses who are towards the end of their racing careers.

Each day will typically follow in the race format of a four-year-old maiden, a five-year-old maiden, a mares' maiden, an open, a winners' race and a maiden for older horses.


Here is a description of each of the above mentioned races that take place at point-to-points.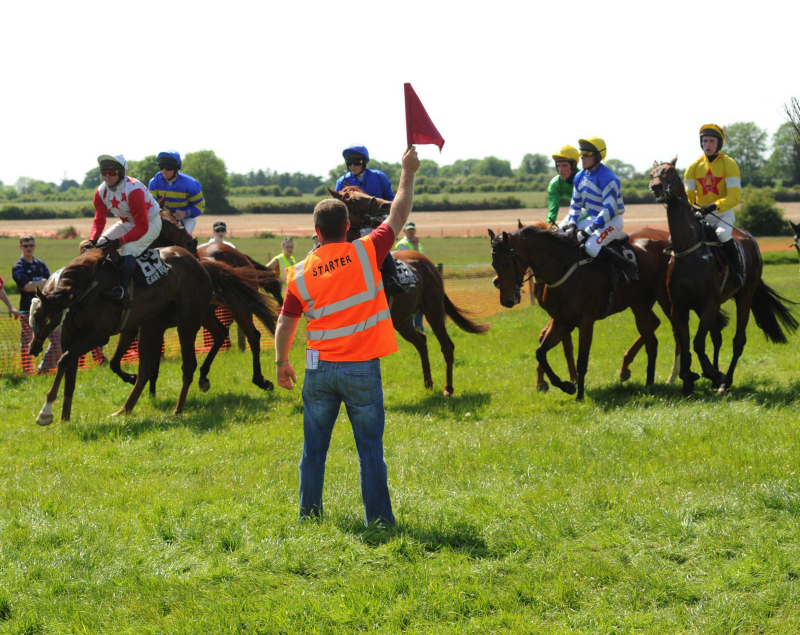 Four-year-old maiden - This race is for horses aged four who have never won a race. The vast majority of these horses are having their introduction to competitive races and typically these races are responsible for producing so many of the future Grade 1 track winners.

Once winning a four-year-old maiden, a horse is highly sought after as many of the leading owners and trainers look to acquire new talent at the many sales for point-to-point horses in Britain and Ireland. Flemenshill, who won a four-year-old maiden at Oldtown in 2017 set the all-time record for a point-to-pointer sold at public auction when being bought for £480,000.

Five-year-old maiden - This race is for five-year-old horses only who have never won a race. Just like their four-year-old counterparts, winners of these races have progressed into some of the most well-known horses in recent times.

Denman won a five-year-old maiden in Liscarroll in Co. Cork before winning the Cheltenham Gold Cup for Paul Nicholls. Many of these horses will be for sale like their four-year-old counterparts and will also be highly sought after.

Mares' maiden – Almost all cards will feature a mares' maiden which is confined solely to mares'. The five-year-old and upwards mares' maiden are the most common.

Efforts by a number of organisations have seen the quality of mares' running in point-to-point's sky-rocket, with an all-time record price for a point-to-point mare at public auction set when Maire Banrigh, who won her maiden at Lingstown in Co. Wexford was sold for £320,000.

Open Lightweight – As the name suggests, these races are open to most horses. These are often some of the most popular races on the card as they are typically contested by horses who may have made a name for themselves with success on the racecourse, and now as the reach the later part of their racing careers, they are given another opportunity to get competitive by running in point-to-points.

Some top class horses have come back to run in open lightweights and these races can often provide the winner of the Hunter Chase at the three big spring festivals in Cheltenham, Aintree and Punchestown.

A Winners' race - This race is for horses who have won a point-to-point. These races vary in terms of the number of races a horse is allowed to have won in order to run in the race. For example, a horse cannot have won more than two races in order to run in a winners' of two race.

These races offer an opportunity for a horse who has won a maiden to progress up the ladder and is a stepping stone towards open lightweight company.

Older maiden – Tends to be the final race on a point-to-point card and typically are open to horses who are six-years-old or over. Although there are many variations to this including restricting the race to horses which may be seven and eight or older.
---


Racecard Explained

The racecard is an official programme to the day's events and contains all the information about the races that you will need to enjoy your day.

They can be purchased on the day and cost around €3 although this varies from track to track.


Understanding The Race Information

Point-to-Point racing, just like horse racing, is full of statistics and information which many feel overwhelming to newcomers, but it is what makes the sport so compelling for so many people.

Once you know what to look out for, the racecard is full of information on the day's runners which are valuable clues to help you pick out a winner.

Remember that for point-to-point's, your racecard will contain all horses entered for a race. This does not mean that they will all actually run. The deadline for horses to be 'declared' to run is one hour before the start time of that race. Once this time has passed, the list of horses who have been declared and the names of their jockeys will be announced and displayed at the track for you to jot down in your racecard.

Alongside showing the start times for each race, the racecard is also where you will see the horses' names, the colours of the jockey's silks and the number of each horse, the number of days since the horse last ran, the ground conditions the horse has won on, the weight they have to carry and also the horses' owner, handler and breeder.

It is also worth checking out a horses 'form' when selecting your horse.


Form
Form is a snapshot of a horse's recent performances in past races and is a good way of predicting a horse's future performances. Comparing the recent form of horses in a race, could provide you with a big clue to pick out any potential winners within it.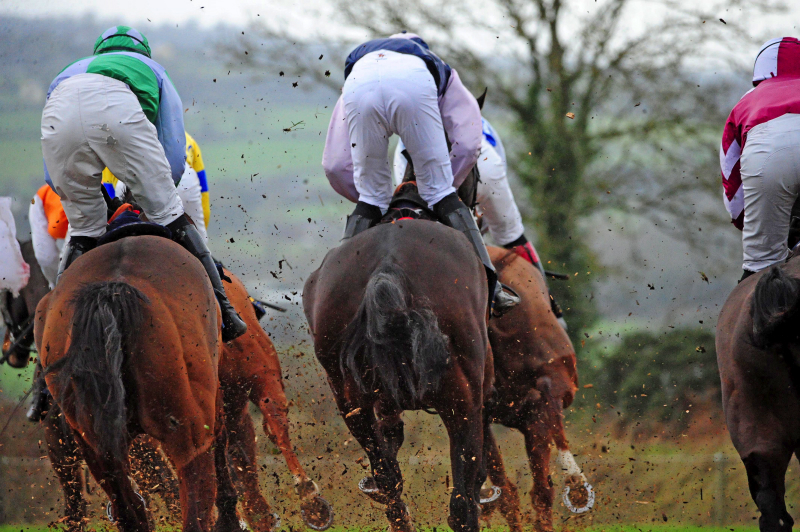 In the racecard, form appears in a series of numbers or letters alongside the horse's name, running from left to right, with oldest races on the left and most recent on the right.

Numbers indicate that the horse finished a race. The numbers 1-9 indicate the position the horse finished in. Example '2' indicates that the horse finished second in that particular race.

The number 0 indicates that the horse finished unplaced; ie outside of the first nine.

Letters indicate that a horse failed to complete a race. There are a number of letters which represent abbreviations for a number of reasons as to why the horse failed to complete.

The most common are listed here:

U = the rider was unseated

F = the horse fell

B = the horse was brought down

P = the horse pulled up

R = the horse refused

D = the horse was disqualified

S = the horse slipped up


It is also worth remembering that the P2P.ie preview of each race is listed after the entries for each race to see what our experts think of a horse's chances.

-Back to top-
---

Betting Explained

For many people, having a bet is a big part of the thrill and excitement of a day point-to-pointing. But if you are new to racing, don't worry, it can be intimidating, so here is our betting made simple step-by-step guide.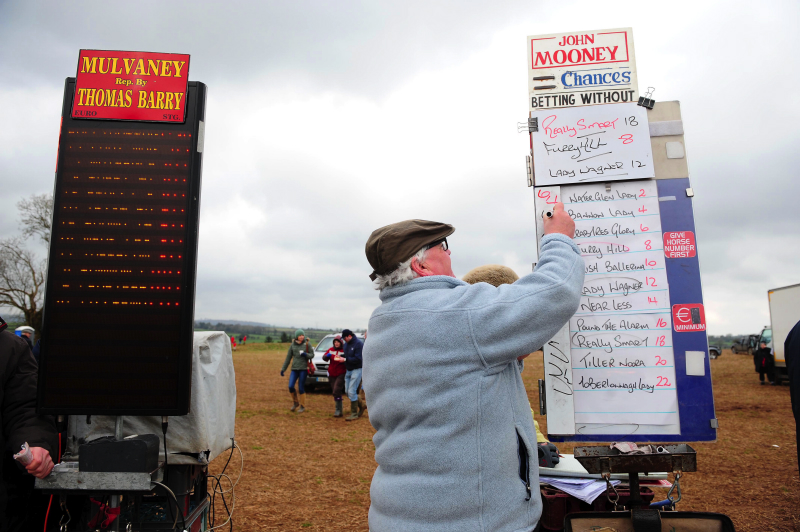 1 – Choose which horse you would like to bet on and make a note of their name and number.

2 – Decide how much you are comfortable to bet with.

3 – Select the type of bet you would like to place.

4 – Choose which bookmaker you are going to place your bet with.

5 – Tell that bookmaker – the horse you are choosing, how much you are betting and what type of bet it is.

So for example "€5 each-way on horse number 2".

There are any number of bets which a racegoer can place, but the most popular are win and each-way bets.

If you decide to back a horse to win, that horse has to win in order for you to win some money.

A more open type of bet is when you back a horse each-way. With this you are effectively placing two bets. One bet for the horse to win, and a second for the horse to finish in the placings. Each-way bets cost more as you are placing two bets in one, but they do give you a greater chance of winning some money back.

Once you have placed your bet, hold on to the ticket that the bookmaker gave you, as this is your receipt so keep it safe, as you will hopefully need it to collect all your winnings after the race.



What if you do win?

Once the race has finished, the winning and placed horses will walk into the winners enclosure. The jockeys will return to the weight tent to weigh in so that the officials can confirm that the horses carried the correct weight.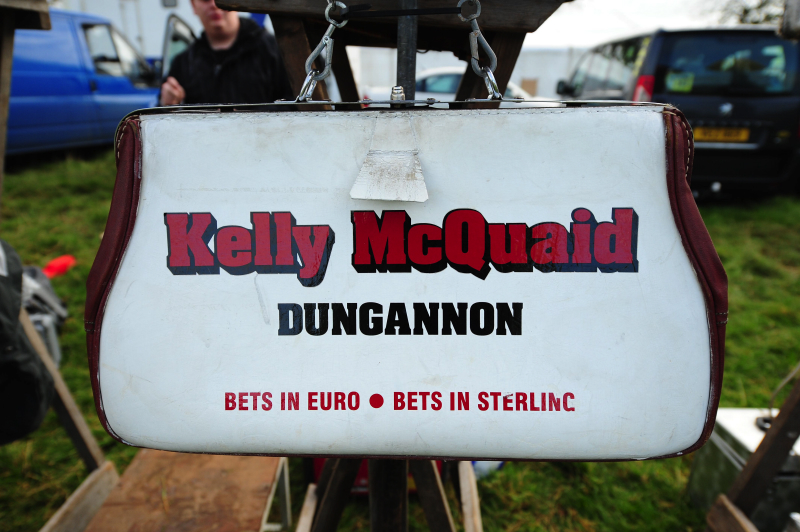 Once the officials are happy that all is in order, you will hear the announcement "Weighed-In" declared over the PA. This signals that the result of the race is official and bookmakers will now pay out.

Return to the bookmaker who you gave your money to, and hand them your receipt and they will present you with your winnings!

If the officials think there may be a problem with a race that could see the result changed, you will hear the announcement of a "Stewards Enquiry" over the PA system.

You will not be able to collect your winnings until this enquiry has been completed which will also be announced over the PA system.

Remember, having a bet is not compulsory. The choice is entirely up to you and you should only ever bet what you can afford.
---


Glossary of terms for point-to-pointing:


Maiden

A horse that has not won a race yet. Maiden races are divided up between horse's age and sex.

Hunters Certificate

Every horse must be allocated a hunter certificate from their own local hunt club. This certificate is only issued to owners or handlers of the horse and they must then register this certificate with the Turf Club before being allowed to be entered in a point-to-point.


The Turf Club

The Turf Club are the governing body for Irish racing on the race track and point-to-points. Point-to-points are run under the rules and regulations laid out by the Turf Club who are also in attendance to ensure all the requirements are met by each point-to-point that takes place.


Novice Rider

This is a rider who has not ridden more than 10 point-to-point winners during their career. There are many novice rider races during the season at different fixtures.


Rider's Allowance

This is when a rider is given a weight allowance for the horse they are to ride. Riders that have not ridden more than 20 point-to-point winners hold a five pound claim which means they will carry five pounds less on the horse than the printed weight.


Head Gear

Trainers sometimes run their horses with different forms of head gear to try and get them to concentrate more during the race. Examples of this can be viewed below.
Cheek Pieces are sheepskin bands that go on each side of the bridle. These restrict the horse's vision and help keep the horse focused in the race.
A visor is a piece of equipment that goes on a horse's head which limits the horse's vision behind them or to the side of them.


Best Turned Out

This is a prize given to the groom of the horse that looks the best in the parade ring before the race. Horses that win this are normally plaited and have a shiny and glossy appearance.


Colours (of horses)

There are five colours. B = Bay. Bl = Black. Br = Brown. Ch = Chestnut. Gr = Grey


Gelding

A gelding is a male horse that has been castrated. All male horses that run in point-to-points are geldings as they will never be used for breeding purposes.


Mare

A mare is a female horse aged five-years-old or over.


Withdrawn Horses

A withdrawn horse is when it becomes a non-runner for any reason during the course of a point-to-point. If your horse is unfortunately withdrawn after you have placed a bet on them you are entitled to a refund providing you have your betting slip.

Point-to-Point Secretary

The point-to-point secretary is in charge of ensuring all is in order for the smooth running of the meeting. They organise everything from the sponsorship to doctors and ambulances needed on the day.

Clerk of the Course

A Clerk of the Course ensures the course is fit for racing on the day, and carries out any repair work needed on the track.

Clerk of the Scales

The Clerk of the Scales weigh's the riders in and out, ensuring the jockeys are carrying the correct weight in each race.

Judges

The Judge is responsible for reporting the names of the first four horses which have passed the winning post, the order in which they have passed and the distance which separated them.

Declarations Clerk

The Declarations Clerk accepts declarations to run and in doing so records what jockeys will be riding what horses in each race.

The Starter

The Starter is responsible for starting each race by flag at the correct time and in the fairest way possible. They also have an assistant at the start that checks and tightens the horse's girths when they are at the start.


Fence Stewards

Fence stewards are in charge of fixing the fences after each time the horses jump them during the race. They are on hand to call a doctor or vet if there are any fallers at the fence.

-Back to top-